Yuri Polezhaev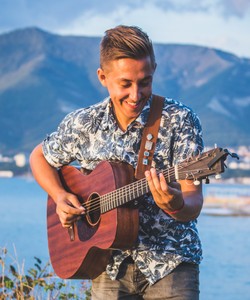 Hi, my name is Yuriy Polezhaev.

I am a guitarist, arranger, guitar teacher. Twice in a row, winner of the international Fingerstyle-style guitar competition (Sigma Guitar's and Tommy Emmanuel) 2015/2017. Organizer Fingerstyle Festival "Mr. Guitar" Russian Fingerstyle Festival.

The GuitarSolo project presents my best and most popular arrangements for a six-string acoustic guitar. Each arrangement has notes, tabs and files of the GuitarPro format.
Sheet music and tabs - Yuri Polezhaev