Igor Petrov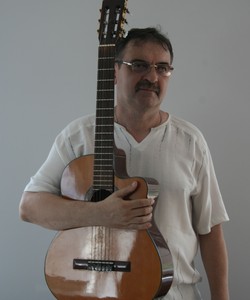 Hello! I'm Igor Petrov.

I began to play music long enough

Since 1996. I work as a teacher in guitar class, playing in parallel in various institutions.

In 2005 I graduated from Tambov State University. G.R. Derzhavin on the specialty "Musical variety art".

I repeatedly took an active part as a performer and accompanist in various International and All-Russian guitar festivals.

I am the author of many publications on the method of learning to play the guitar in print and the Internet. Students of my class have repeatedly become laureates of various international, regional and city festivals and competitions.

Here are my arrangements and arrangements for the guitar of popular music, as well as the music of my own composition. Presented are sheet music, tabs, GuitarPro (GPX) files.
Registration date:

01.08.2018 07:18

Profile views:

7731

From:

Россия, Саратовская область, Энгельс
Sheet music and tabs - Igor Petrov