Stepan Chigintsev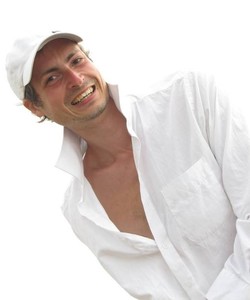 Hello! My name is Stepan Chigintsev. Guitarist, musician, arranger.

Here are my author arrangements for guitar. Sheet music, tabs, GuitarPro files.

I am the author of the technique "playing on the go." This method allows you to quickly learn how to play the guitar. From the first sounds, a conscious game starts, the hearing develops. The development of playing technique is now not slowed down by the speed of reading notes from a sheet. This is especially important at the initial stage of training.
Registration date:

12.05.2018 20:47

Profile views:

7939
Sheet music and tabs - Stepan Chigintsev