Nikita Boldyrev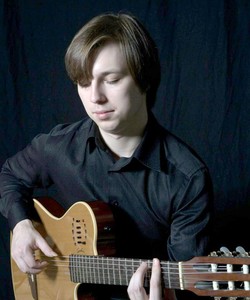 Hello! I'm Nikita Boldyrev! Musician, guitarist, arranger.

Here are my author's arrangements. Format - notes for six-string guitar.

I graduated with honors from the State Musical College of pop-jazz art (class of A.Garin's classical guitar, jazz guitar - A.Yu.Kuteinikov).

Then I graduated from the State Classical Academy named after M.Maymonides (guitar class N.M.Golovny).

In 2001 i was included in the World Records Book as "setting the world record for the speed of mastering the guitar repertoire".

I participated in guitar and jazz festivals in Russia, Poland, Serbia, Austria, Ukraine, Belarus, including the festivals "The World of Guitar", "Guitar Virtuosi".

Repeatedly participated in television and radio programs.
Registration date:

04.06.2018 14:20

Profile views:

14608

From:

Москва