Welcome, dear guitar players!
We have a great news for you- November 9, 2020, GuitarSolo begins to operate on the subscription basis. It means that ALL arrangement and cover scores and tabs (of which we count over 3 200 by 152 authors) are available online at the monthly price of just one arrangement or a cup of coffee!
It is not a secret that the world's leading services like Spotify, YouTube Music, NetFlix and many others have been long using the subscription business model, allowing their subscribers at a moderate price to gain access to large media contents, be it music, movies, news and so on.
In turns out as a real time saver for customers- no need to perform many actions just to make one purchase: filling out payment details, messing around with downloading, unzipping, opening, you name it. It was a real pain in the neck for many of you, of which you frequently complained to our support team.
No matter what but it is always nice to have access to the entire content at a snap!
We have been working for several hard months and are happy now to present you a new rubric My Collection , where you will be able to study new arrangements and covers online- directly in your account without need to make separate purchases.
Now you can enjoy studying musical scores and tabs from your computers, notebooks, tablet PCs, cell phones, and even TV sets!
Additionally under this rubric, you can view, select, and sort your arrangements, as well as manage your collection by creating as many playlists as you like.
For you to get the feel of all the benefits of our new subscription service, we give everyone a three-day free access to the entire database of arrangements and covers!
And yes, our dear arrangers won't be left out in the cold. They will benefit from all your actions with their arrangements and covers, so that you help them create more excellent scores and tabs!


Frequently Asked Questions
What is on-line access to arrangements?
It means that the service subscriber can enjoy an online access to the arrangement scores and tabs and view them from any device. No more wandering through archives. You can always purchase and download the files if you want to.
What will happen to my previous purchases?
Your previous purchases will remain under the rubric My Collection and you can always download the composition files you have paid for (even when unsubscribed). However, in order to be able to study the arrangements online, you have to subscribe to any of the offered plans.
How do I pay for my subscription?
Subscription payments will be made automatically, once a month or once a year, depending on the plan you have selected (annual payments are 25 % less expensive), using the payment card (debit or credit) you indicated in your profile. You can change your payment card or cancel your subscription at any time.
It is also possible to pay for the tariff from your personal GuitarSolo account. You can deposit money to account in any way convenient for you, even without a bank card.

You can write any questions, comments, or feedback in the comments section of this news.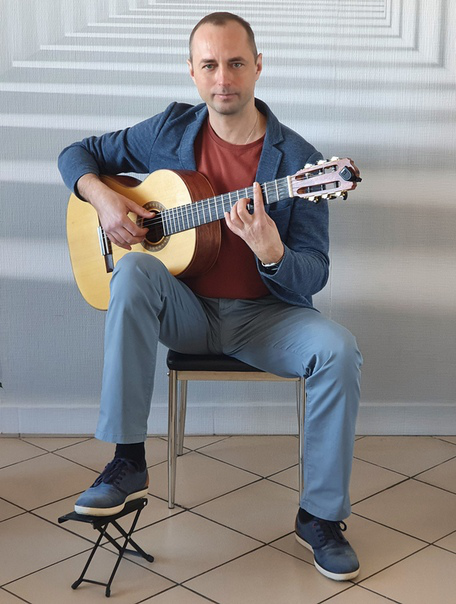 Yours Sincerely, Sergei Borodin
The founder of the GuitarSolo