Polyphonic Pieces for Classical Guitar
Volumetric training material for the section "Polyphony" in the educational process of music school

Add review (4)
Technical availability of polyphonic plays from the 1st grade of a music school
85% of the arrangements for the guitar of this edition can be found only in this collection
The concept of educational materials "from simple to complex"
Convenient new arrangements for the guitar of J.S. Bach
Many moving and beautiful polyphonic pieces for guitar
Numerous reference material
A collection of polyphonic pieces for classical guitar is intended for students of children's music schools. The complexity of the pieces is designed so that you can begin to get acquainted with polyphony even from the 1st grade, and then to the 5th or 7th.
Here you will find arrangements for guitars of music of European composers of the 17-18th centuries. The collection contains many works that are not in other publications. For example, the famous aria by J.S.Bach from suite No. 3.
The arrangement was made in a convenient key in C major, well harmonized with the transmission of almost all the voices of this Bach masterpiece. Or the famous saraband from the suite by J.S.Bach.
In other publications she is represented in the key in B minor. In this edition, the saraband was transformed into the A-minor key. The Sarabanda became available for children.
The collection also includes arrangements for the guitars by composers Mozart, Krieger, Turk, Rameau, Telemann, Aguado, Wiese, Corelli, Wittgauer, Hurlebush and others.
The ease of many polyphonic pieces is implemented in the collection
Due to the arrangements of the music of Daniel Gotlob Türk (1750-1813), which he also created to teach the art of playing the clavier, in order to introduce little performers to the polyphonic device of music.
The most notable contribution of Türk to classical music is the work "Klavierschule", a manual for beginner musicians, popular among teachers in the 21st century. Türk's book, "A Brief Instruction in the General Bass Game", enjoyed great success. Ludwig van Beethoven studied it. In a revised form, she served as a textbook until the middle of the XIX century. From 1776 to 1808, 8 collections of piano sonatas and 4 collections of "Ton- und Handstücken" were published. Some of these plays were played by R. Schumann in his childhood.
In addition to transcriptions, many pieces have an additional variative part. These parts complicate the mobility and density of individual voices a little. Children begin to better understand the interconnections of themes, variations and improvisations. All musical pieces have detailed and optimal fingering with clear directions where and how to play. Besides the plays, the publication has a lot of reference material. This information is about the genres of suite music - burr, gavotts, allemands, minuets, etc. Total material is 87 pages.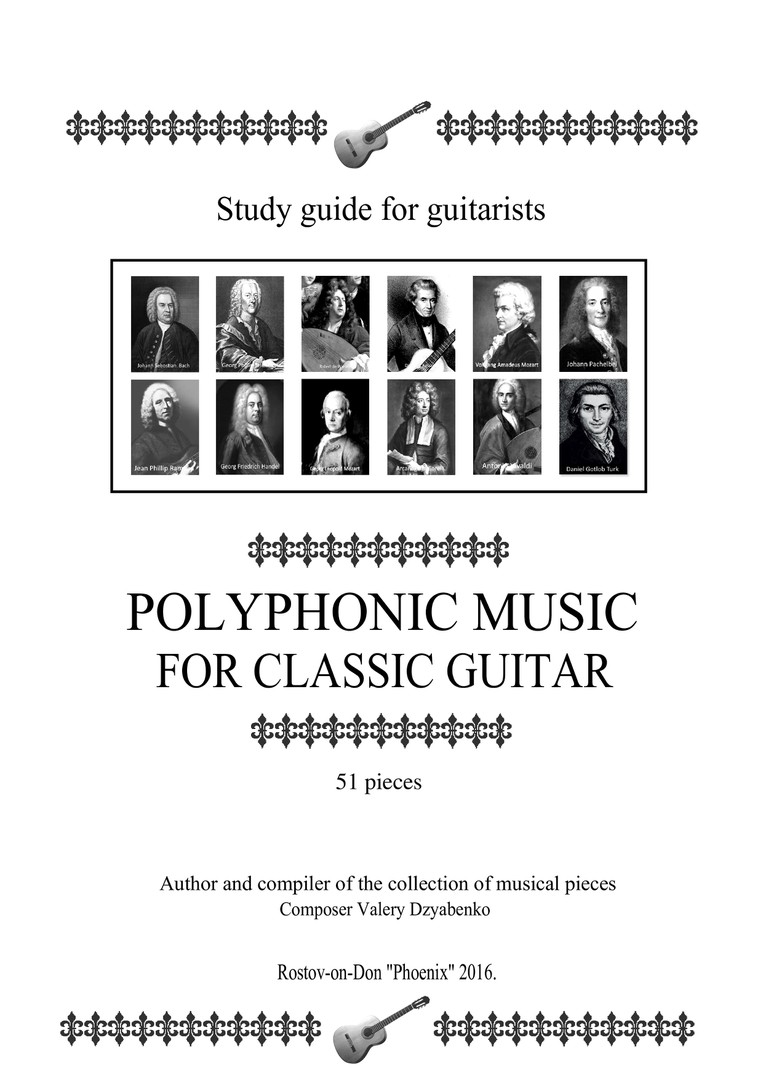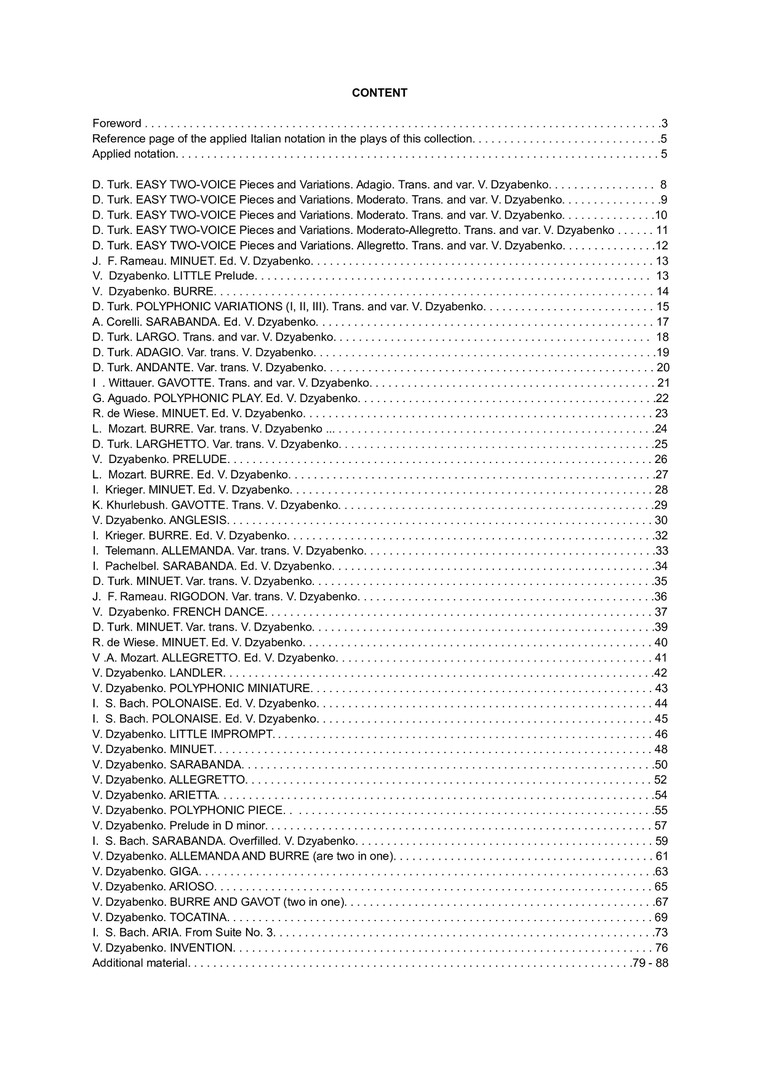 Before you start practicing, set the goals for today's session. For example, Goal 1. Play a song all the way through in at a slow paste. Goal 2. Work on the hardest part where you keep making mistakes etc.