Marina Mirakova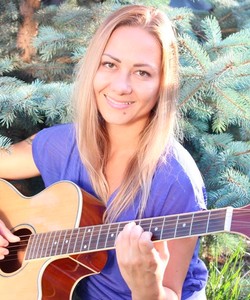 Hello dears! My name is Marina Minakova. I am a guitarist, arranger, author of covers for acoustic guitar of many popular songs and musical compositions.

I try to make arrangements for the guitar as simple as possible, for the guitarists of the initial levels. But at the same time, all my covers is quite accurate and beautiful sounding.

Here are my arrangements for guitar popular songs and melodies in the fingerstyle. Sheets music, tabs, Guitar Pro (GPX) files are presented.

All good mood!
Registration date:

12.08.2018 12:21

Profile views:

69428
Sheet music and tabs - Marina Mirakova
($296.78 for 224 items, $1.32 for 1 item.)